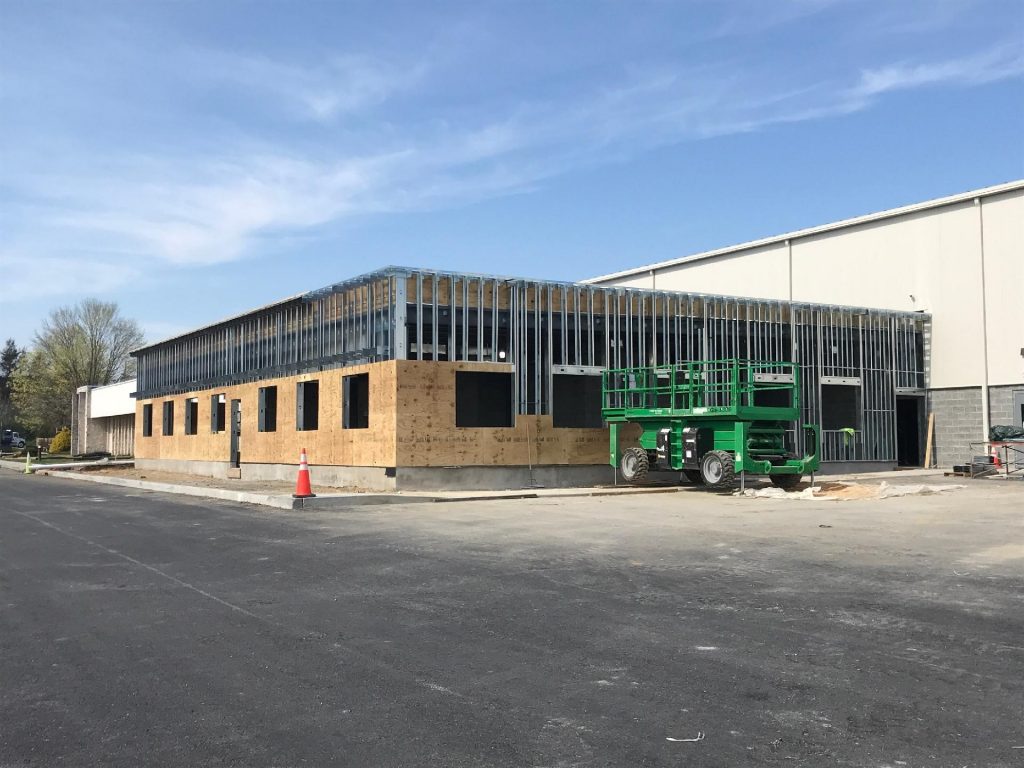 The Alro Steel project consists of 3 phases – a new warehouse expansion, new office building and a renovation to the existing offices.
The impressive 128,000SF production warehouse expansion is complete! The massive metal building boasts six overhead cranes, six overhead doors, and a drive-in loading dock that runs the length of the building for easy on and off loading of materials. The expansion was added to Alro's existing warehouse and utilized an "overbuild" to tie in the two roofs in a way that avoids additional snow loads to the existing structure.
The new office building addition is well underway with siding and stone veneer going up soon! The interior is progressing nicely with MEP rough-ins, metal studs and insulation complete and ready for drywall. The new office building will have private offices, break room, large conference room, training room, locker rooms and restrooms.
After the new office building is complete, the personnel from the existing office building will relocate to the new offices, bringing us to the final phase of the Alro project. We will renovate their existing office building with all new finishes, private offices, furniture and state-of-the-art restrooms. The exterior will be revamped with new storefront and facade.
Alro Steel is a wonderful client and we hope to continue our working relationship with many more successful projects in the future.